Industry case study: JCB custom wholesale Champagne saber product
JCB, or "Jean Charles Boisset" the luxury brand of Boisset Collection (whose properties include Raymond Vineyards in Napa, Buena Vista in Sonoma, and DeLoach in the Russian River Valley) recently approached California Champagne Saber Company with a unique project. They wanted to create a custom champagne saber with a Matte Black Giftbox and a Gold logo print. On top of that (after seeing the initial sample) they wanted to customize the champagne saber blade with "JCB" branding in a vertical (rather than the typical horizontal) lay out.
Our first mock up and pre-production sample looked like this: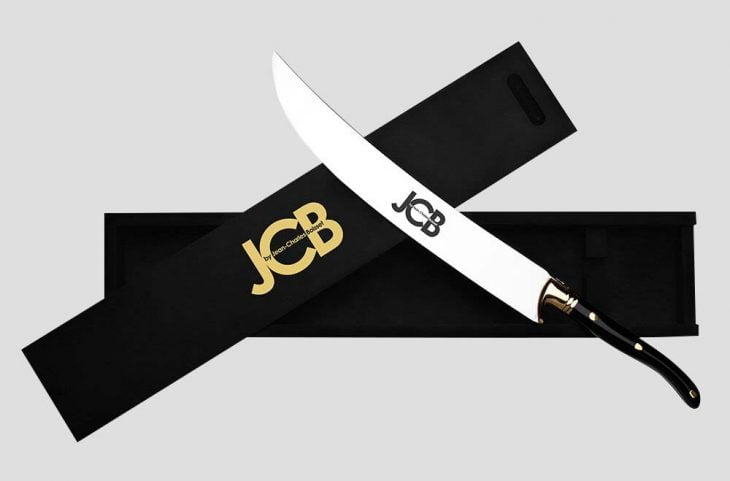 After seeing the initial pre-production sample JCB decided to make the logos less "loud" by reducing logo imprint size on the box and the handle, as well as rotating the "JCB" logo on the handle from horizontal to vertical.
The end result looked like this: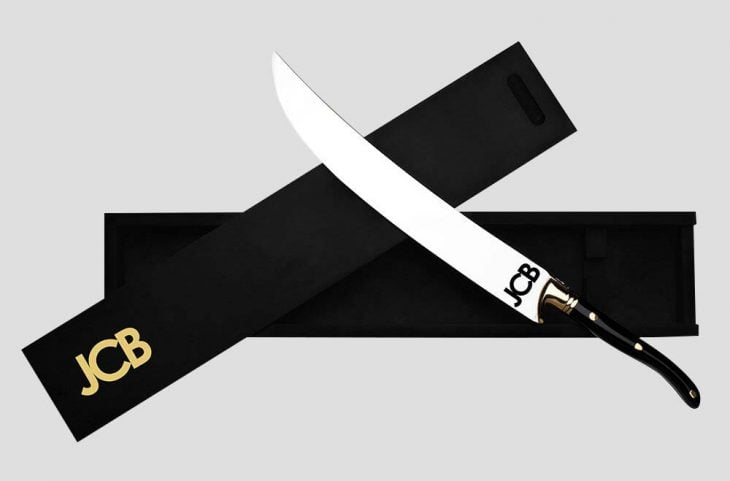 This Wholesale Champagne Saber project was both fun to work on and immensely rewarding. This was our first Matte Black GiftBox and the results were phenomenal. The GiftBox came out gorgeous and the Gold "JCB" logo print was the perfect luxury contrast.
To request a wholesale champagne saber project please visit our Wholesale Page here.
To purchase individual champagne sabers with custom engraving please visit our Retail page here.
Cheers for now!
Arthur
Owner
California Champagne Saber Company