Custom wholesale Champagne sabers for M13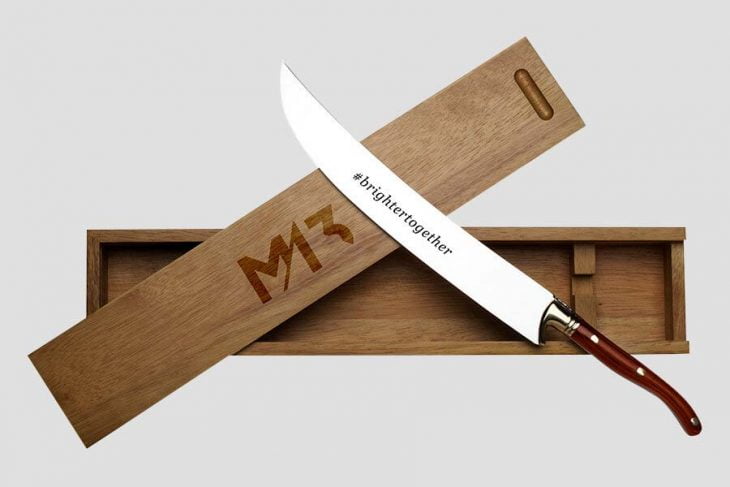 Adding to our recent tech-collaborations we just had the pleasure to collaborate with M13 on a set of custom Champagne Sabers. M13 is a venture engine whose founding teams build and scale consumer tech companies. They are actively invested in such well known companies as Lyft, Daily Harvest, Ring, Space X, and many more.
When M13 approached us they had the goal of maximizing the brand utility of our champagne sabers. To do this we used both engraving spaces on the blade, engraving their tagline "Brighter Together" on the front side in a custom font while leaving the "M13" for the backside of the saber.
We also pad printed "M13" in a true black on the box tops. M13 will be using the sabers as sales incentives, gifts, and as part of their promotional efforts.
We like to think this project came out beautifully. It highlights both M13's brand on the box and reverse side of saber while simultaneously maintaining the focus of their mission statement on the front side of the saber – that we are all "brighter together."
Interested in a wholesale project? Request our wholesale pricing here.
Cheers for now,
Arthur @ California Champagne Saber Co